Gratitude #13
August was a creative, productive but also restful month. We had no travel plans and stayed home to cat sit Charlie, our friends' cat. This month, I appreciated:
1 > A restorative weekend
I enjoyed one the best weekend. It consisted in waking up early, taking it slow in the morning, cleaning our home, eating a copious BLT at Gina's, doing groceries, going on a movie date with B, baking, hosting friends and writing. There is nothing special about these activities, I simply savored the balance of slowness vs. productivity and truly felt accomplished and content on Sunday evening.
2 > Some screen time
B and I went out on a couple movie dates. We did a Mission Impossible marathon and we watched Crazy Rich Asians (my favorite movie of the year so far).
3 > A lot of baking
I baked 50+ cupcakes and 60+ cookies for a birthday party. The theme was "tutti frutti". It was a lot work (approx. 2.5 days) but very fun! You can catch some behind-the-scenes here.
B celebrate his 8th work anniversary and asked me to bake something for the occasion. I made this heart-shaped strawberry cake. It has two layers of strawberry sponge cake and some strawberry frosting. You can find the recipe here.
4 > Five years in the Netherlands
I officially moved to the Netherlands on August 30, 2013 . To celebrate this 5th anniversary, I treated myself to a pedicure, some macarons and pink champagne.
5 > Flying
About a year ago, I wanted to try a bungee workout. A studio recently opened a class in the Hague and I finally tried. It is a fun activity! It seems easy but it is a proper cardio workout.
6 > A relaxing night routine
Lately, I've been falling asleep to a story from the Modern Love Podcast. There are many beautiful true stories of love in all shapes.
7 > Visiting Den Bosch
We spent an afternoon in Den Bosch. The South has a charming vibe: the architecture, the food and the people are lovely and laidback. We grabbed some lunch at Côte and walked around town.
8 > Cuddles with Charlie
A few of my favorite pictures of her. We loved spending time with her this summer and miss her a lot.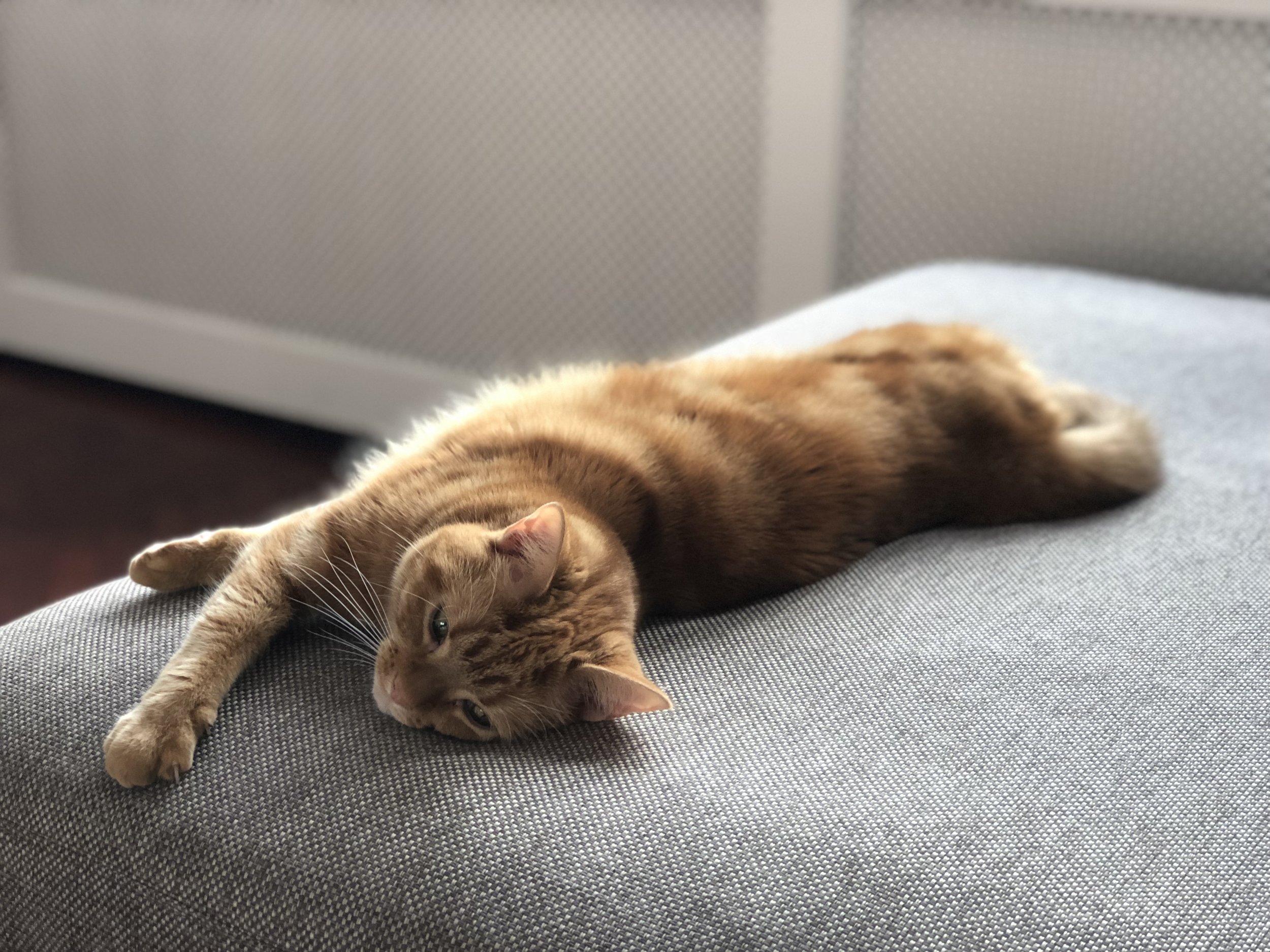 Hope you had a lovely month, until next time!

Ps: You can find last month's installment here.